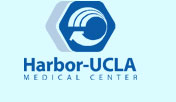 Los Angeles County-Harbor-UCLA Medical Center Program
Holli Mason, MD Harbor-UCLA Med Ctr Dept of Pathology 1000 W Carson St Torrance, CA 90509-2510

Tel: (310) 222-2643 Fax: (310) 222-5333


E-mail: adflores@dhs.lacounty.gov
Write the first section of your article here.
Description: This one-year fellowship is designed to provide practice-level experience and responsibility in diagnostic surgical pathology. The Fellow will participate in the daily activities of the division of Surgical Pathology as a Junior Attending staff, assuming responsibility for first-look review of all surgical cases with junior residents and sign-out of uncomplicated surgical pathology cases. Other rotations include intraoperative frozen section experience and the opportunity for sign-out of referred cases with senior staff. The program provides for elective months of additional advanced training in subspecialty areas such as GI pathology, GYN pathology, dermatopathology, hematopathology, neuropathofogy, cytopathology. electron microscopy and molecular biology. Research opportunities are also available in a variety of subspecialty areas of surgical pathology. The Fellow will be able to participate in a wide variety of clinically and research-oriented intra and inter-departmental educational conferences.
Requirements: Applicant will have completed at least three years in straight AP or four years combined AP/CP training by the time the fellowship starts. A California medical license will be needed.
Stipend: Fellows will tic paid at the level of fifth-year residents ($61,443) at this institution.
Applications: For application and additional information, please contact:
Adriana: Telephone: 310-222-2201 • Fax:310-222-5333
E-mail: adflores@dhs.lacounty.gov
Letters should be addressed to:
Shi-Kaung Peng, MD, PhD
Director of Surgical Pathology
Harbor-UCLA Medical Cenler
1000 W Carson St
Torrance, CA 90509
CHECK LIST FOR PGY5 CANDIDATE INFORMATION
1.      Curriculum Vitae
2.      Self-statement of background/Career plans
3.      Letters of recommendation (3)
4.      California Medical License
5.      Medical school diploma
FOREIGN APPLICANTS
1.      FXFMG certificate
2.      Postgraduate Authorization Training Letter from the Medical Board of California
If not a citizen, we need copy of green card, or work permit
Acceptable Visa Types: Harbor-UCLA Medical Center only accepts J-l visas sponsored by the
Exchange Visitor Sponsorship Program. No other visa types arc accepted, no exceptions.
Community content is available under
CC-BY-SA
unless otherwise noted.